The best cheap gaming keyboard will give you a great PC gaming experience, while leaving you some spare dollar to spend on other components. That's even more important in a world where some manufacturers think charging over $200 is acceptable for gaming peripherals. All the RGB in the world can't be worth that, surely. 
When we say 'cheap,' we're talking about pricing, not quality. Most budget keyboards in this guide are under $50, and will be a stalwart companion to your gaming PC, but will be pretty barebones. As such, certain features will be omitted to keep the price down. That means you need to put some real thought into the features that matter to you. If you're looking for something that ticks all the boxes, like having media controls and even LED displays, you'll want to look to one of the best gaming keyboards instead.
Anyway, we've attempted to list as many cheap gaming keyboards as possible to give a range of price points up to $50. We've even added a couple of quality keyboards that come bundled with other peripherals to take some of the stings out of the cost of a new setup. However, if you do find yourself with some money to burn, do check out the best mechanical keyboards for some satisfying clickity clacks.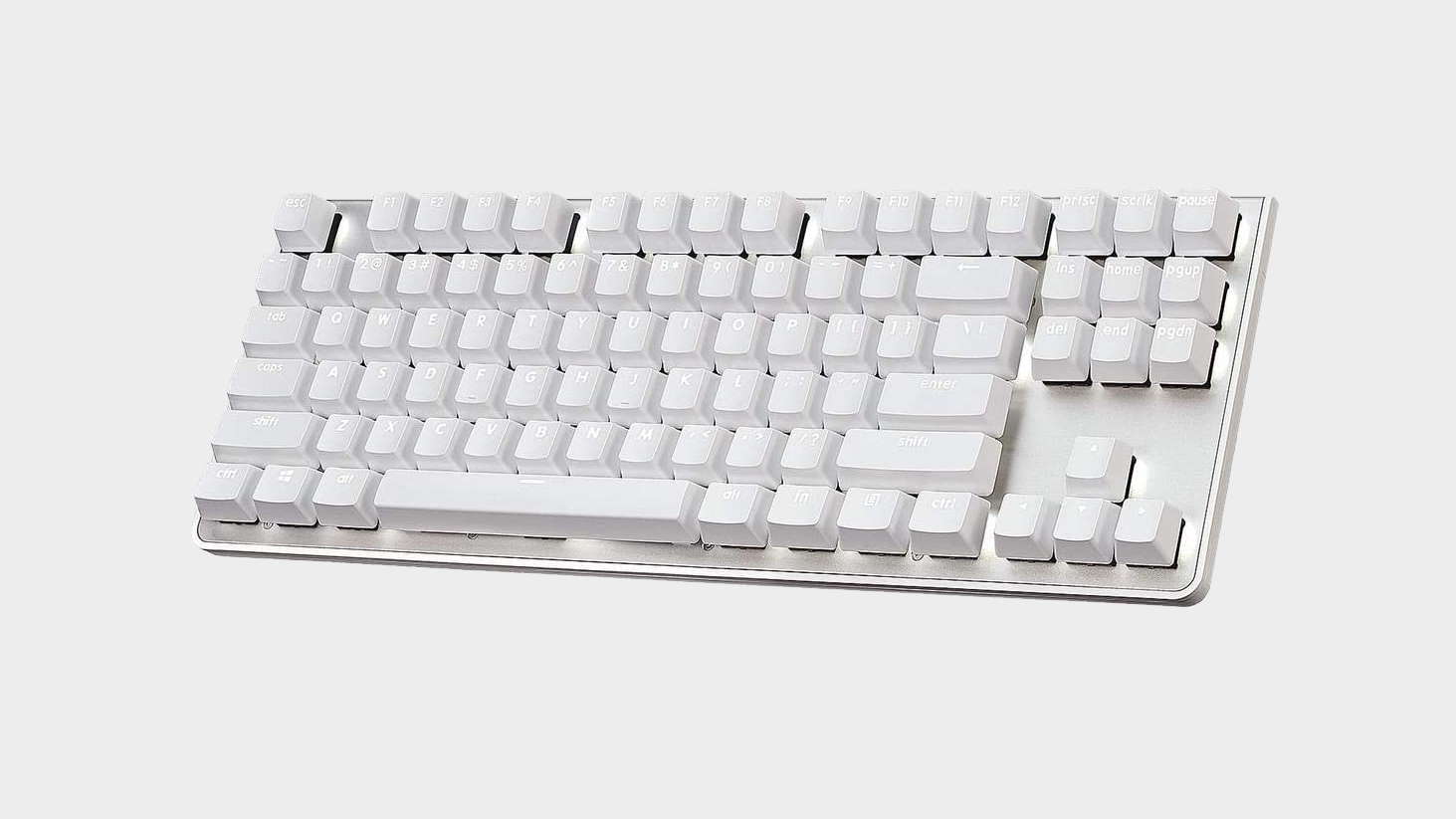 There is a trend towards $200+ gaming keyboards in the market at the moment, but that doesn't mean there aren't quality mechanical switch boards available at a more reasonable price. Often you'll find these more budget oriented options offering cheap switches from other manufacturers, but the G.Skill KM360 comes featuring the classic Cherry MX Red linear switch out of the gate.
If you can't cope with your gaming board not lit up like a rainbow then you may be disappointed with the single-colour option, but damn, the white LEDs on this G.Skill board are the brightest I've ever seen. Normally I like to keep at max brightness all day long, but the KM360 would burn out my retina if I did.
This TKL board is basic, but what it does, it does very well. It's solid, well-built, reliable, and looks pretty decent too. There's no wrist rest, no passthrough, or media controls, but I'll happily give it a pass in favour of affordable functionality.
Image 1 of 1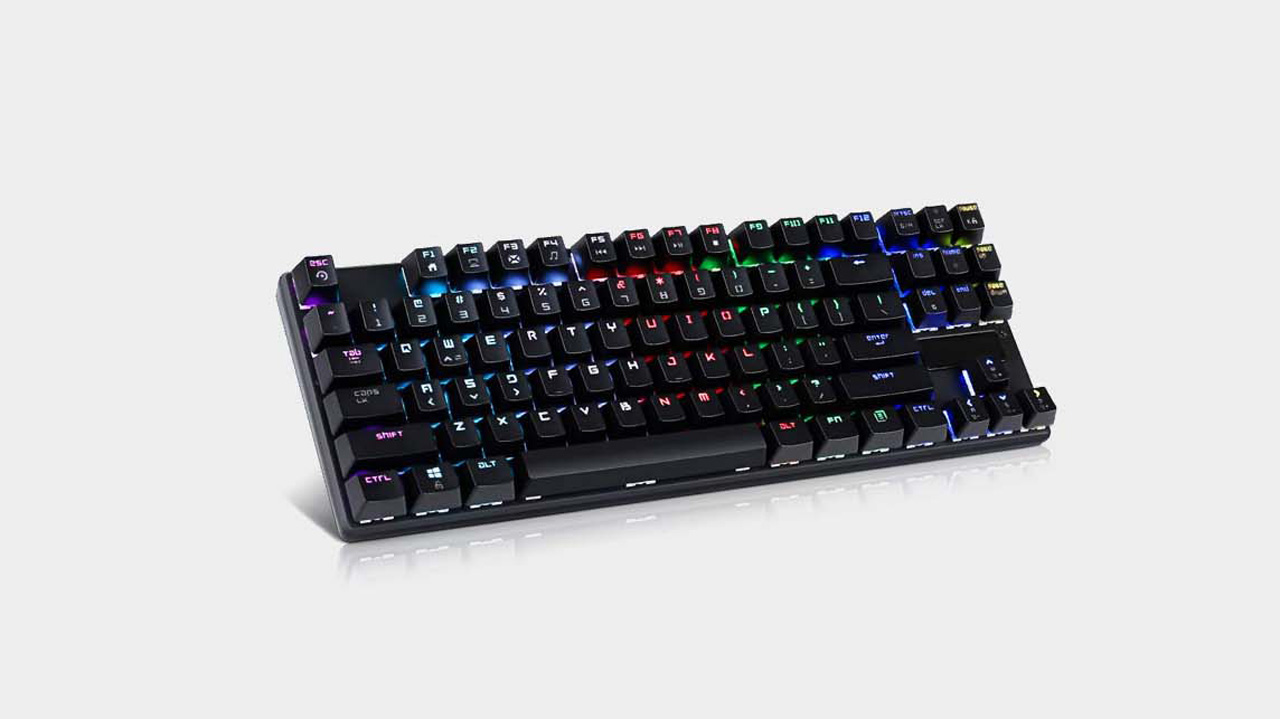 The STOGA mechanical keyboard switches are pretty much indistinguishable from Cherry MX Blues. They emulate that clicky sound and feel initially sought after by typists, but which has since becomes a much-loved switch for gaming, too.
This model is a compact, no-nonsense tenkeyless design with pre-determined RGB backlighting. Unless you despise clicky switches or desperately need dedicated media controls, it's difficult to go wrong with the STOGA.
Image 1 of 1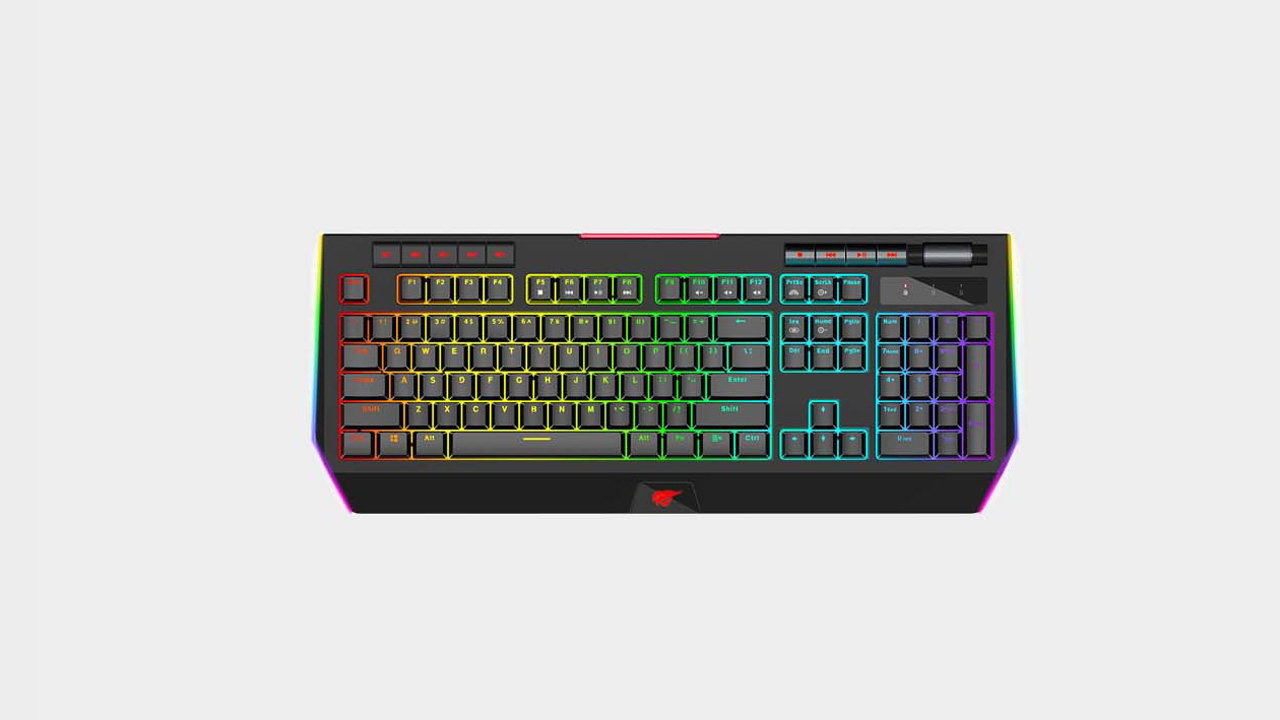 This particular Havit Mechanical keyboard features clicky, Kailh Blue switches and RGB underglow. The full-size layout and dedicated media controls do a reasonable job imitating more popular gaming models, but at a fraction of the price. The omission of a wrist rest is a bit disappointing given the inclusion of an oddly specific feature: there's a phone holder for some reason.
Best gaming keyboard | Best graphics cards| Best gaming chair
Best VR headset | Best wireless gaming mouse | Best wireless gaming keyboard 
Image 1 of 1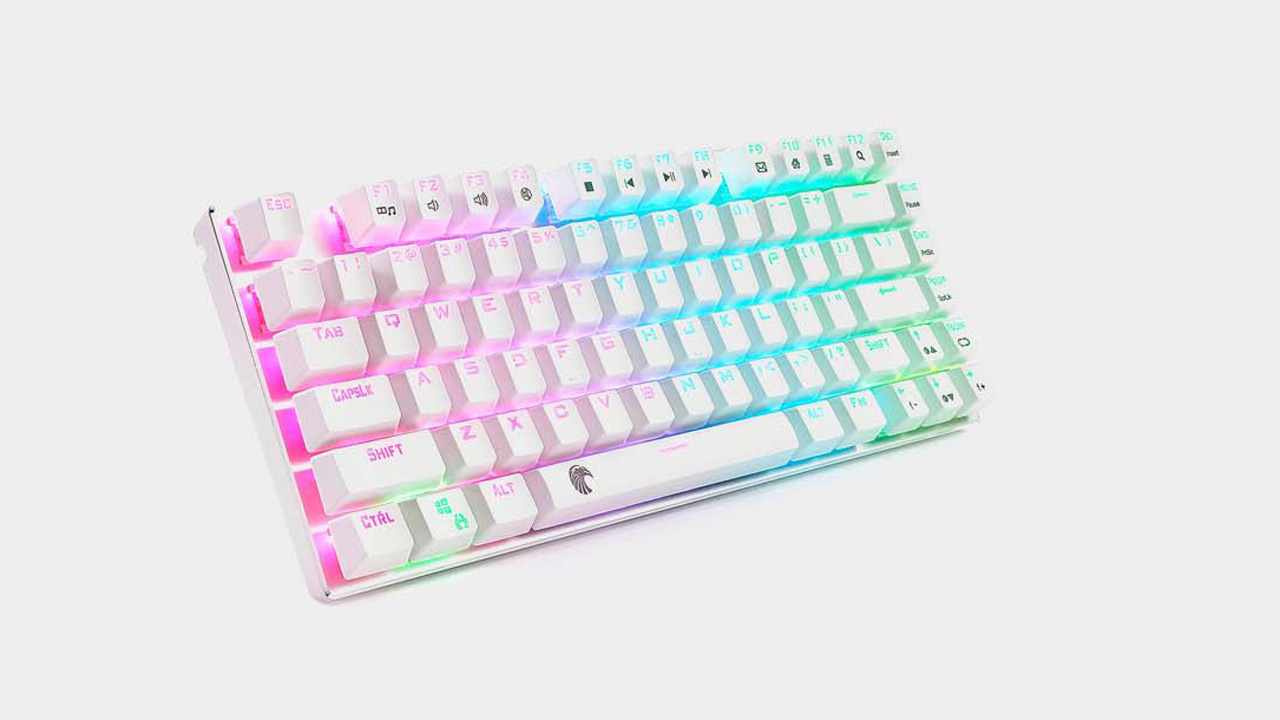 The Z-88 from E-Element is definitely on the pricier side when stacked against the competition on this list, but being available in either black or white and offering a variety of Outemu switches provides options that many other budget keyboards don't. However, at this price, an included wrist rest would've been nice.
Image 1 of 1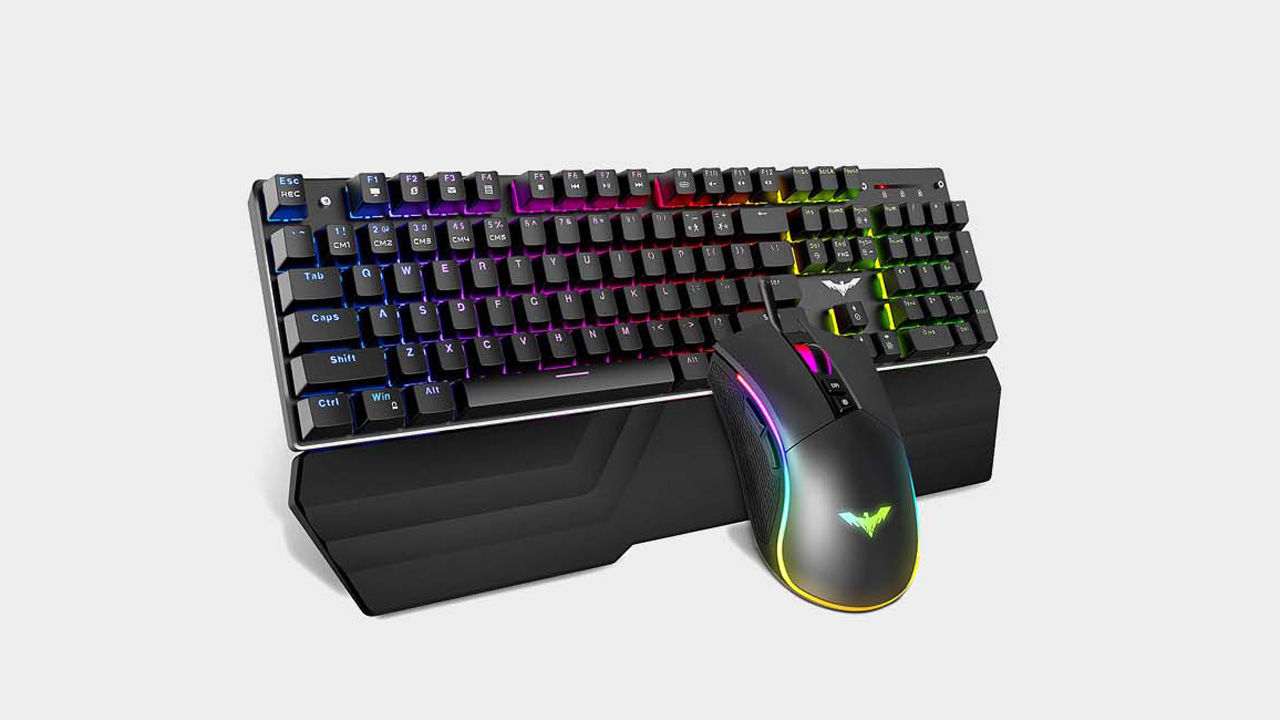 The exposed hardware and aluminum backplate give this version of the Havit mechanical keyboard a sturdy, industrial look. While only available with clicky proprietary blue switches, this model does come packaged with a wired, optical gaming mouse. Besides the lack of exclusive customization software or dedicated media controls, this package of Havit peripherals leaves little to be desired.
Image 1 of 3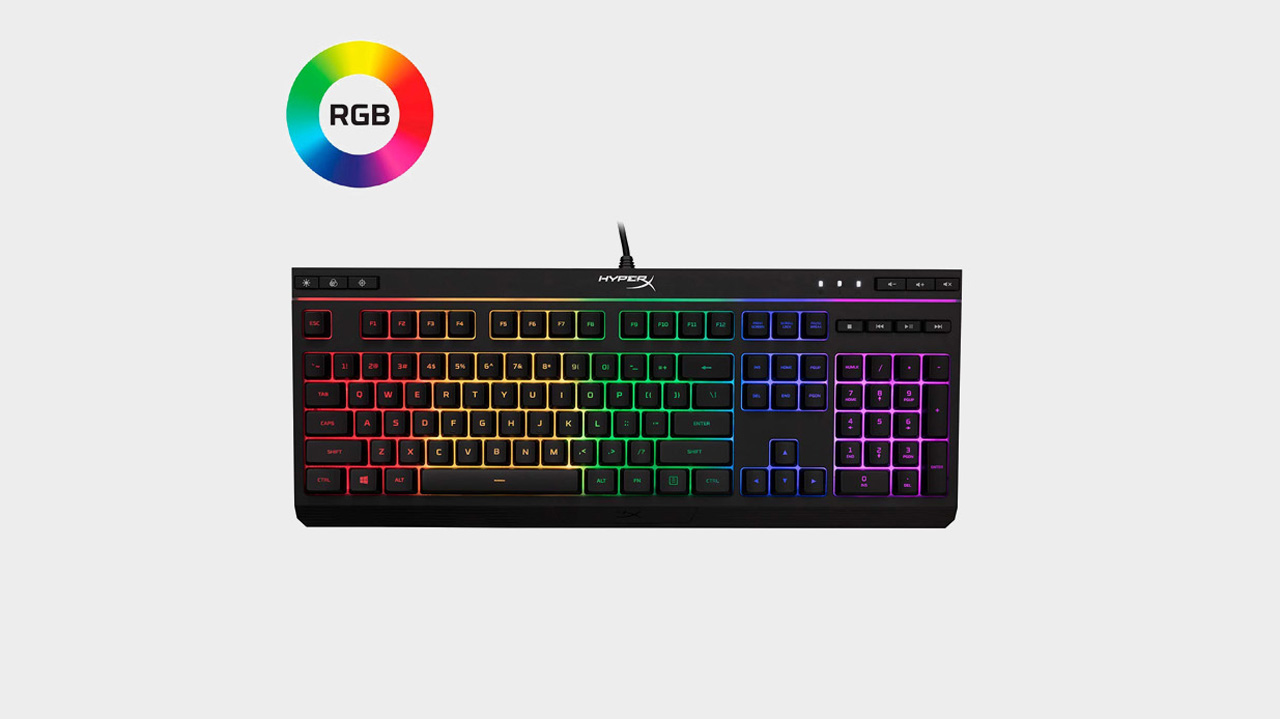 Image 2 of 3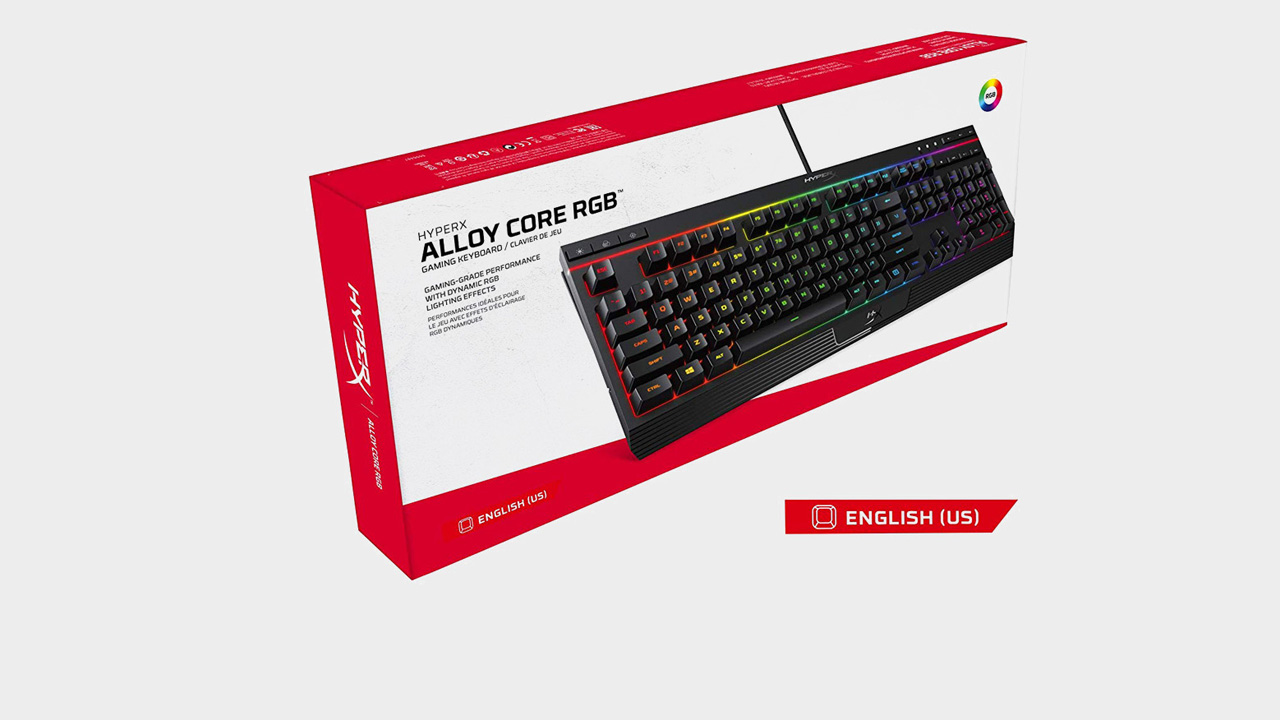 Image 3 of 3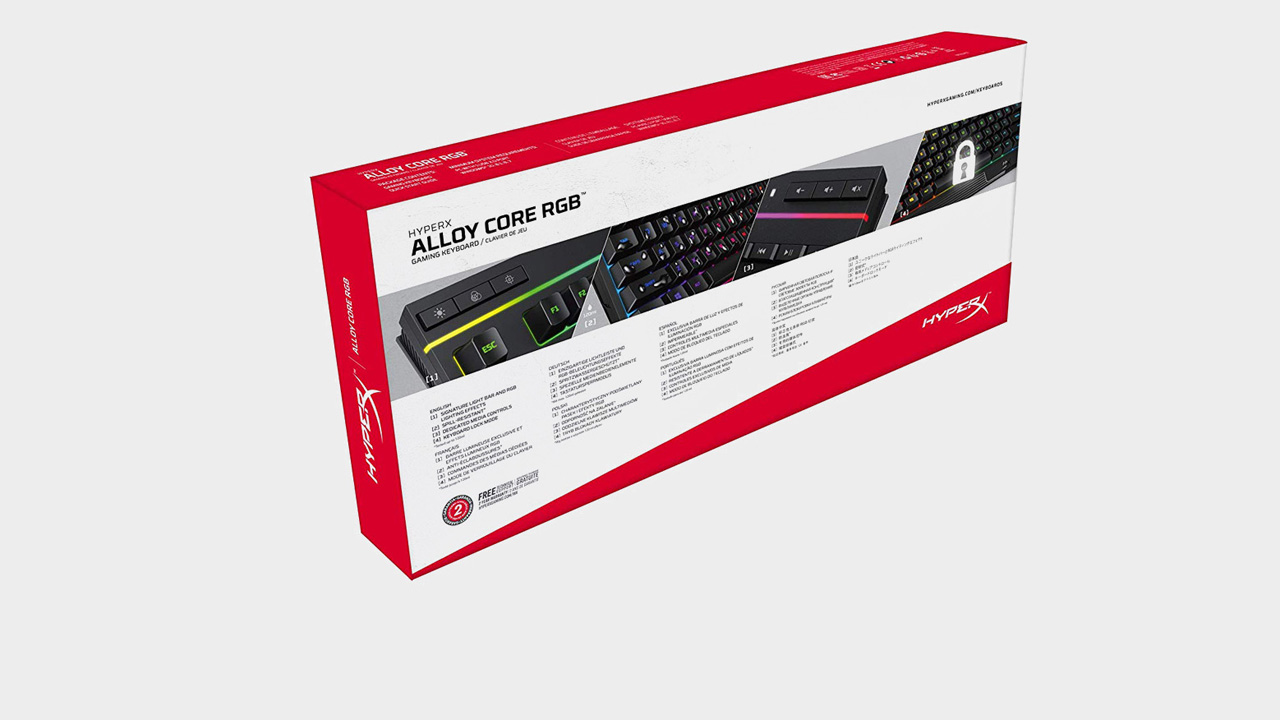 HyperX is a trusted name among peripheral manufacturers. While it typically caters to a more premium brand, the Alloy Core RGB brings extensive features and reliable performance at an affordable price. The price does skirt the definition of a "budget" keyboard, but the dedicated media controls and customization software help justify the MSRP. 
HyperX has had to incorporate membrane switches for this particular model, but that has the added effect of making the Alloy Core spill-resistant. We'd prefer mechanical keys, but a solid membrane is still much better than some old office board.
Image 1 of 2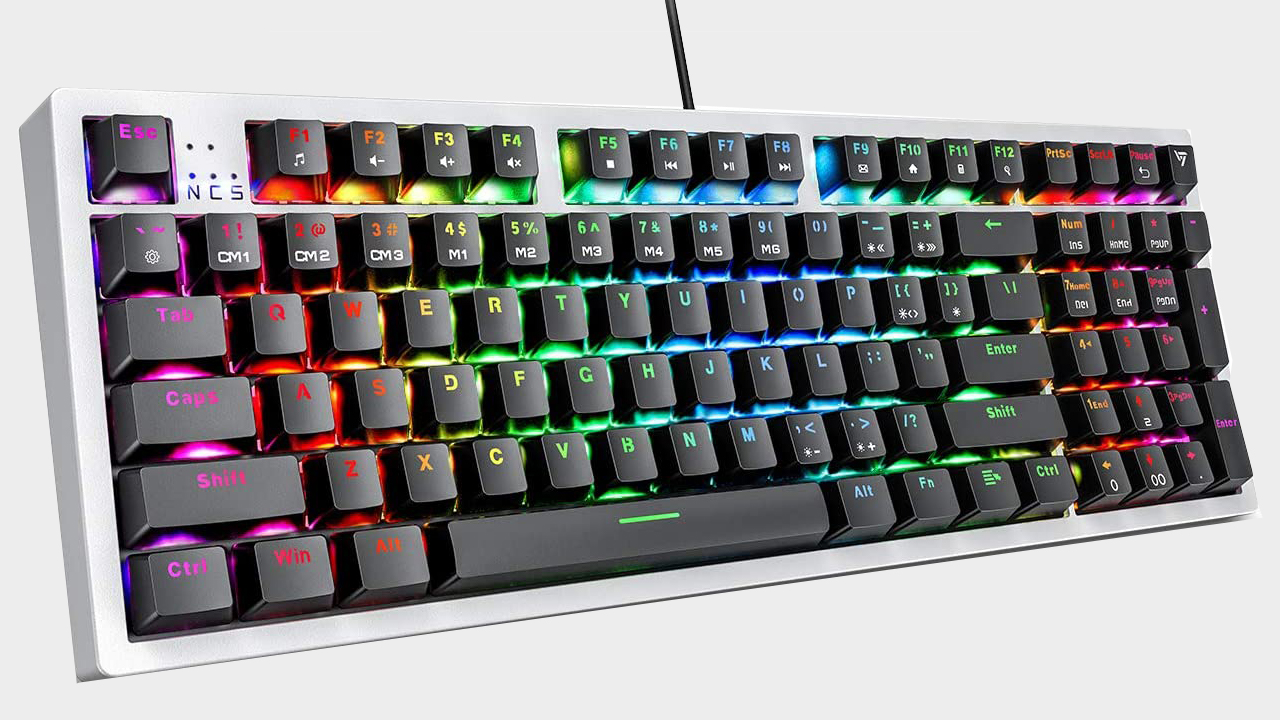 Image 2 of 2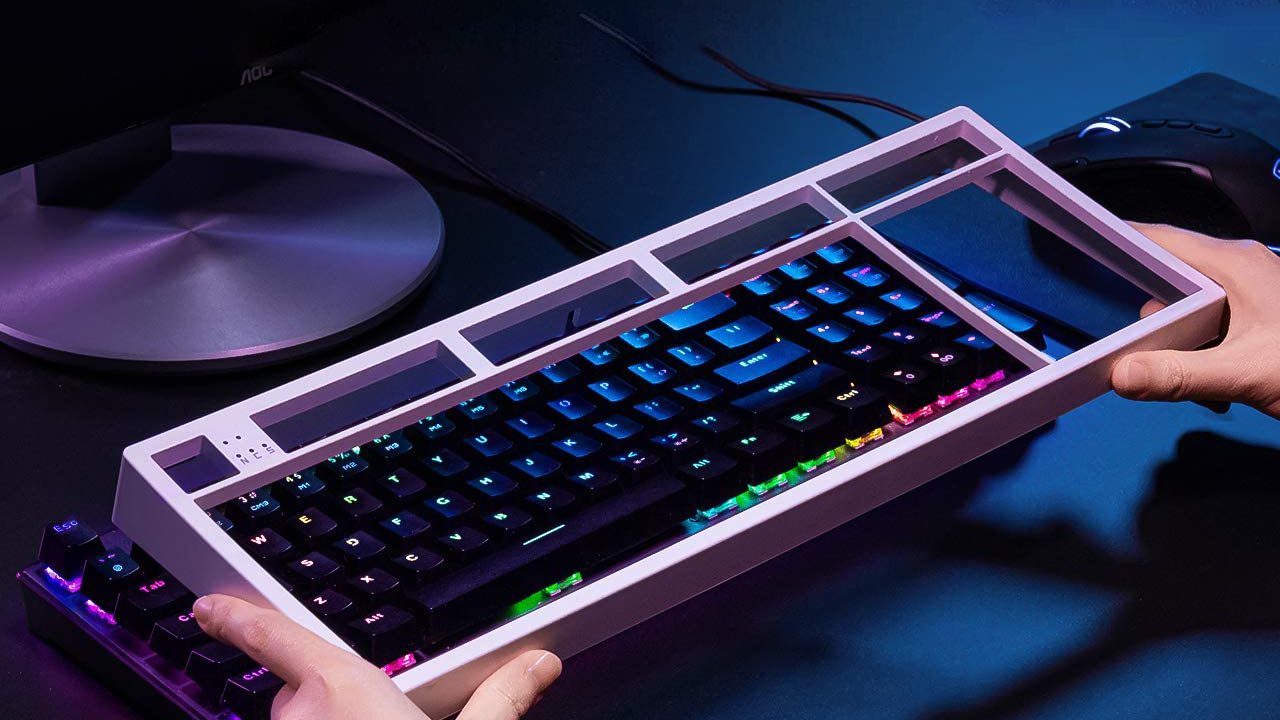 The compact VicTsing RGB mechanical keyboard is excellent for anyone who doesn't have the desk space for a full-size keyboard but needs a numpad. Even with all the keys crammed in, it's easy enough to type on.
The built-in keycap puller on the keyboard's underside is a smart design choice, along with storage to wrangle any excess cable. This keyboard is a solid budget choice if you can get over the funky looking keycap font choice, then.
Best cheap gaming keyboards FAQ
Where are all the cheap keyboards with fancy key switches?
Cheaper keyboards usually come with membrane switches. If a super cheap keyboard includes mechanical switches, they're probably knock-off Cherry switches. That doesn't mean they're guaranteed to fail, but they wont be backed by the same level of acclaim that top keyboard switch manufacturers are.
Cheaper keyboards will have an overall different feel than your standard Razer and SteelSeries keyboards. But don't worry, these great-value gaming keyboards will still feel good under your fingertips, and your wallet will thank you for it.
If you want to know more about switches, you can read our detailed explanation of mechanical key switches.
Jargon buster – keyboard terminology
Actuation Point
The height to which a key needs to be pressed before it actuates and sends an input signal to a device.
Clicky
A switch that delivers an audible click every time it's pressed, generally right around the point of actuation.
Debounce
A technique to ensure that only one input registers every time a key is pressed.
Housing
The shell that surrounds the internal components of a switch.
Hysteresis
The result of the actuation point and reset point in a switch being misaligned. This generally means a key needs to be lifted off of further than normal before it can be actuated again. 
Linear
A switch that moves directly up and down, generally delivering smooth keystrokes without noise or tactile feedback.
Mechanical Keyboard
A keyboard built around individual switches for each key rather than a membrane sheath mounted on a PCB.
Membrane Keyboard
A keyboard on which all the keycaps are mounted on a membrane sheath; when a key is pressed, a rubber dome depresses and pushes against the sheath and PCB beneath, actuating the key.
Stem
The component of a switch on which the keycaps are mounted on a mechanical keyboard.
Switch
The physical component of a mechanical keyboard beneath the keycaps on a mechanical keyboard. The switch determines how a key is actuated, whether or not it provides audible or tactile feedback with each press, and more.
Tactile
A switch that provides a 'bump' of feedback every time it's pushed.
Tenkeyless
A keyboard that lacks the right-hand number pad.