The Best Cyber Monday Gaming PC deals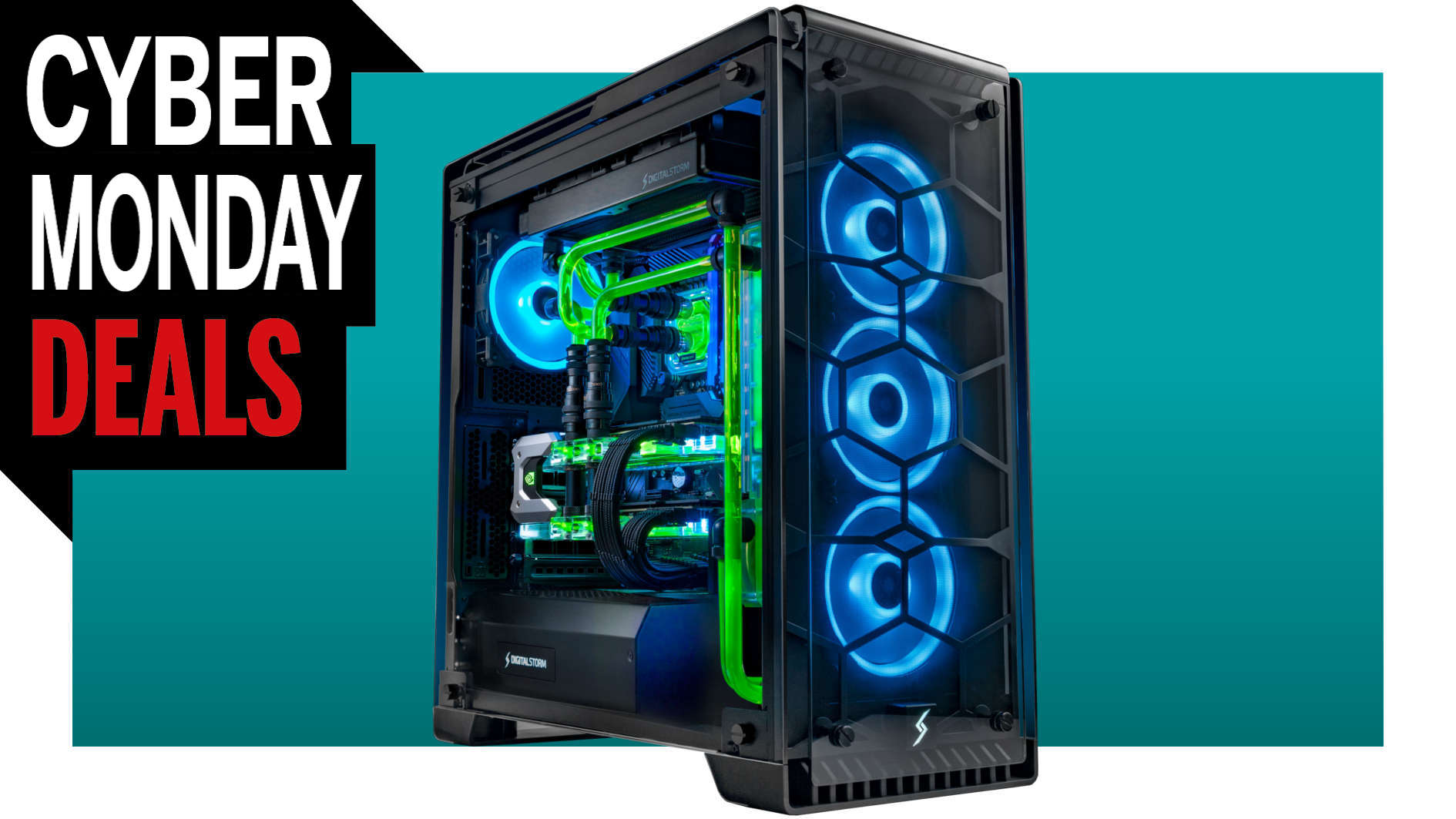 Jump straight to the deals you want…
1. Gaming PCs
I hope there's money left in your bank account because these Cyber Monday gaming PC deals are your last chance to gift yourself a prebuilt gaming PC before Christmas. Expect these systems to go fast, especially if retailers are slashing hundreds of dollars off their popular models. So, if you're looking to pair that awesome new gaming monitor you just bought with an awesome new gaming PC, here's your moment.  
There are still bargains to be had on prebuilt desktops, often coming in at far less than the price it would cost you to build it yourself. Another benefit is the amount of time you save not having to wait around sourcing the components yourself. Keep an eye on this page for more Cyber Monday PC deals as they come in throughout the day.
You probably won't see deals on RTX 3080 or RX 6800 XT graphics cards this Cyber Monday—mainly because the stock is nonexistent and folks are happily overpaying for GPUs at auction sites. You COULD still save a bit of cash on a prebuilt PC with one of those cards inside it. You need to move fast since we've seen lead times between one to three months on a lot of these systems. 
Though you also won't be able to get your hands on AMD's Ryzen 5000 processors either, OEMs like Dell, Lenovo, and MSI can. That means the two most exciting parts in PC gaming right now (GPU and CPU) are only easily accessible through a full PC like the ones below.
As a bonus, some systems with older generation components are primed for significant price cuts. It's easy to get overwhelmed with the number of deals that get thrown into your face at any given moment, so we've done our damndest track down the best systems at the best prices. Remember, a lousy gaming PC at a discount is still a lousy PC. So, we will be here to keep you from making those sorts of mistakes.
When will Cyber Monday deals start to appear?
This year Cyber Monday is November 29. Don't be surprised if you start seeing early print ads and email blasts from major retailers for Cyber Monday deals the second Black Friday is over. 
Where will have the best Cyber Monday deals?
In the US:
In the UK:
What to look for in a Cyber Monday gaming PC?
To the surprise of no one, trying to secure yourself a new GPU like an RTX 3080 or a Radeon RX 6600 has to turn into a full-time job for some folks. Though, we've noticed throughout the year that the only reliable way to grab yourself one of these cards was to bite the bullet and buy yourself a new prebuilt PC. 
More people have caught on to this strategy, which has caused long lead times for shipping out these prebuilt gaming rigs. Despite this, it's still your best chance to get yourself a fancy new video card by Christmas. 
So, if you're dead set on getting a PC with this hard-to-get hardware, you may have been more focused on stock than a discount. Since demand is so high, we don't expect to see big markdowns on gaming PCs with an RTX 30-series card. But, if a retailer is promising a week to two ship time instead of two months, you should probably jump on the deal. 
If the focus is the best price, keep on an eye for any deals offering last-gen hardware like Zen 2 or Inten 10th Gen CPUs. Even Nivida RT 20-series GPUs. These are still pretty solid gaming machines and can easily be upgraded down the road if and when stock returns to normal for PC components. 
As ever when hunting for bargains, focus on what you need, and don't be swayed to grab a deal just because it's cheap. 
Cyber Monday Gaming PC deals
Our mysterious deals bots are constantly searching the internet for the best prices on gaming PCs and regularly update the list below multiple times a day.